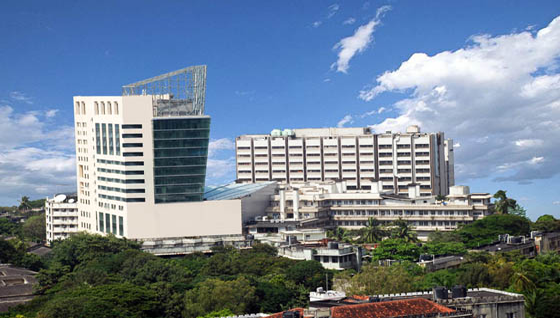 Tata Memorial Centre (TMC), an autonomous grant-in-aid Institute under the Department of Atomic Energy, Government of India, has a mandate to provide comprehensive cancer care to one and all through its tripartite mission of Service, Education and Research in Oncology. As the premier cancer centre in the country, TMC provides leadership for guiding the national policy and strategy for cancer care by:
Promoting Outstanding Service through Evidence-Based Medicine in Oncology
Conducting Basic, Translational, and Clinical Research relevant to needs of the Country
Providing Training and Education in Cancer to Students, Residents, and Professionals
TMC has been at the forefront of generating high-quality evidence through the conduct of large randomized controlled trials on key issues in prevention, diagnosis, and therapy of cancer. Eminent and expert scientists engaged in basic research collaborate closely with focussed clinicians in various Disease Management Groups to promote cross talk from "Bench to Bedside and Back".
TMC has collaborated with major cancer centres and premier research institutes across the Country to create the National Cancer Grid (NCG) with the mandate of establishing uniform national standards of patient care for prevention, diagnosis, and treatment of cancer.
Through Cochrane India Network, TMC intends to further expand the scope of its activities to 'Synthesis of Evidence' and look forward to Knowledge Translation, Dissemination of Methodology for Conduct of Cochrane Systematic Reviews and Meta-analyses' on Key Questions in Cancer Care.
Administrative structure of Tata Memorial Centre - Cochrane India Affiliate is as below:
Advisory Board




Dr Rajendra Badwe, Director-Tata Memorial Centre

Dr C S Pramesh, Director-TMH


Dr Sudeep Gupta, Director-ACTREC


Core Cochrane Faculty


Dr Tejpal Gupta
Director, Cochrane India Affiliate
Tata Memorial Centre
E-mail: drtejpalgupta@gmail.com
Tele: +91-22-24177153

Ms Sadhana Kannan
Administrator, Cochrane India Affiliate
Tata Memorial Centre
E-mail: skannan@actrec.gov.in
Tele: +91-22-27405098


Dr Prachi Patil
Incharge, CRS-TMH


Dr Goda Jayant Sastri
Incharge, CRS-ACTREC


Dr Aliasgar Moiyadi
Professor, Neuro-surgery


Dr Priya Ranganathan
Professor, Anaesthesia


Dr Vikram Gota
Incharge, Clinical Pharmacology


Dr Satish Munnolli
Incharge, Library-ACTREC