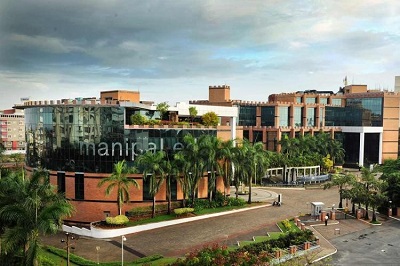 Manipal Academy of Higher Education (MAHE), Manipal, is an Institute of Eminence, as designated by the Government of India, and is ranked as the seventh best university in the country, by the National Institutional Ranking Framework (NIRF), Ministry of Education, Govt. of India. MAHE understands the importance of research and development, evidence synthesis and evidence-informed practice and has always promoted and supported the different research centres and researchers in the institution. Many of the faculty, staff and researchers are already involved in generating Cochrane evidence. Additionally, the South-Asian satellite of Cochrane Public Health group, known as the Public Health Evidence South Asia (PHESA), is operational in the University since 2012. PHESA, MAHE, has been working with Cochrane for nearly a decade in various activities such as capacity building, evidence synthesis, methodology development, dissemination of evidence for the community and policy makers, and networking with the various centres for Evidence Synthesis across the globe. The centre is equipped with infrastructure and experienced staff in the area of Systematic reviews and has published at least 25 Cochrane systematic reviews and 50 systematic reviews in the last decade. More than 50 national and international workshops, including certificate courses in Evidence Synthesis, have been completed by the centre, and it has assisted researchers by providing training, consultancies and internships. The Cochrane Affiliate Centre at MAHE, is currently placed at Prasanna School of Public Health (PSPH), MAHE. The activities of the centre are coordinated by Public Health Evidence South Asia (PHESA), PSPH, MAHE and are led by Prof. H. Vinod Bhat, Director, MAHE Cochrane Affiliate Centre. The new centre continues to carry out the above mentioned activities and plans to promote Cochrane authors and other researchers from within the scientific community of MAHE, to streamline their research/evidence synthesis activities. With this background and support from MAHE, the centre aims to focus further on the area of Evidence Synthesis with the following priorities:
Evidence Synthesis- including two components:

Capacity building by organising and conducting regular certificate courses and workshops on evidence synthesis, with a focus on Cochrane review methods.
Evidence generation: Conducting high quality Cochrane systematic reviews in range of trans-disciplinary topics, needed by various stakeholders, and encouraging clinicians and professionals to become authors for Cochrane reviews.

Evidence dissemination/outreach: Conducting workshops for disseminating the generated evidence, writing blogs and write-ups for local evidence dissemination, evidence dissemination via social media platforms.
Evidence advocacy: Involving stakeholders at different levels by organising stakeholder engagement workshops and meetings. Creating a network of evidence synthesis hubs across the South-Indian states.
Administrative Structure
Center Director

Prof. H. Vinod Bhat

Executive Vice President,

MAHE, Manipal.

Co-Director

Dr. Bhumika T V

Assistant Professor and Coordinator,

PHESA, Department of Health Information, PSPH, MAHE, Manipal.
Faculty and staff
| | | |
| --- | --- | --- |
| S. No. | Name | Designation |
| 1. | Dr. Eti Rajwar | Research Officer, PHESA, PSPH, MAHE |
| 2. | Dr. Shradha S. Parsekar | Research Officer, PHESA, PSPH, MAHE |
| 3. | Dr. Prachi Pundir | Research Officer, PHESA, PSPH, MAHE |
| 4. | Dr. Jisha B Krishnan | Research Assistant, PHESA, PSPH, MAHE |
| 5. | Dr. Vijay Shree Dhyani | Research Assistant, PHESA, PSPH, MAHE |
| 6. | Ms. Flavita D'Souza | Support staff, PHESA, PSPH, MAHE |
Working team members
| | | |
| --- | --- | --- |
| S. No. | Name | Institution |
| 1. | Prof. Helmut Brand | Prasanna School of Public Health, MAHE, Manipal, India |
| 2. | Dr. Asha Kamath | Prasanna School of Public Health, MAHE, Manipal, India |
| 3. | Dr. Sreekumaran Nair | Department of BiostatisticsJawaharlal Institute of Postgraduate Medical Education and Research (JIPMER) (Institution of National Importance Under Ministry of Health and Family Welfare, Government of India) |
| 4. | Dr. Suma Nair | Department of Community Medicine,Kasturba Medical College, MAHE , Mangalore |
| 5. | Dr. Unnikrishnan B | Department of Community Medicine,Kasturba Medical College, MAHE, Mangalore |
| 6. | Dr. B. Reshmi | Health Information ManagementSchool of Allied Health SciencesMAHE, Manipal |
| 7. | Dr. Manthan D. Janodia | Department of Pharmacy Management, Manipal College of Pharmaceutical Sciences, MAHE, Manipal |
| 8. | Dr. Bharti Chogtu Magazine | Department of Pharmacology, Kasturba Medical College, MAHE, Manipal |
| 9. | Dr Anju Sinha | Division of Reproductive Biology, Maternal and Child Health, Indian Council of Medical Research, New Delhi, India. |
| 10. | Dr.Veena Laxminarayan Karanth K | Department of Surgery, Kasturba Medical College, MAHE, Manipal |
| 11. | Dr. Leslie Edward S Lewis | Department of Paediatrics and Neonatology, Kasturba Medical College, MAHE, Manipal. |
| 12. | Dr. Ravishankar | Department of Biostatistics, Vallabhbhai Patel Chest institute, University of Delhi-110007 |
| 13. | Dr. Kiran Chawla | Department of Microbiology, Kasturba Medical College, MAHE, Manipal |
| 14. | Ms. Ratheebai V | School of Communication, MAHE, Manipal. |
Contact us
Dr. Bhumika T V
Public Health Evidence South Asia (PHESA)
1st floor, near KMC Greens, Department of Health Information
Prasanna School of Public Health, MAHE, Manipal, 576104
Email id:ph.cochrane@manipal.edu, bhumika.tv@manipal.edu
Website: http://www.phesa.manipal.edu
Phone no: 0820-2923449
For more information and updates, please follow us at:
@PublicHealthEvidenceSouthAsia on Facebook
@phesa_manipal on Twitter